The Honorable Julie A. Schafer
Judge Julie A. Schafer was first elected to the Court in 2014 and will run for re-election to the Ninth District Court of Appeals in 2020.
After working many years in the private sector and running her own businesses, Judge Schafer received her law degree and MBA from the University of Akron. Upon passing the bar, she focused her law practice on domestic, juvenile and probate matters, serving many years as a Court Appointed Special Advocate (CASA) and Guardian ad Litem. She was elected Judge of the Akron Municipal Court in 2013 after being elected to the Copley-Fairlawn City Schools Board of Education four times, serving for 14 years. While serving as a Board member, Judge Schafer was elected by her peers to the Ohio School Boards Association's Board of Trustees and Executive Committee.
Judge Schafer served as a visiting judge with the Ohio Supreme Court on May 21, 2019.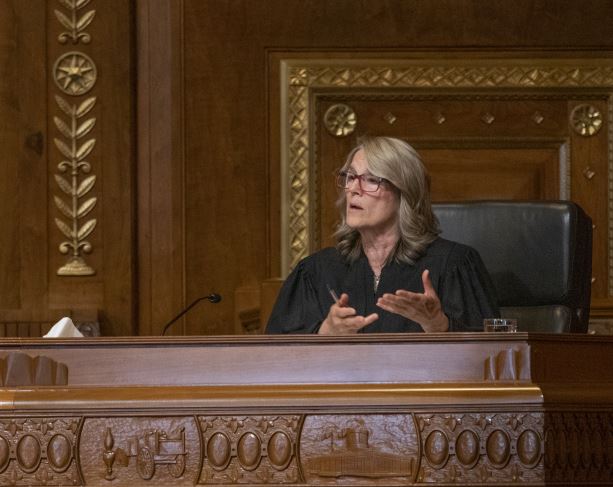 Judge Schafer sitting with the Ohio Supreme Court in 2019.
Judge Schafer has also served the communities for 15 years as a foster parent, adopting three young children. She resides in Medina County with her younger children. Her daughter, Morgan Schafer McKee, graduated from the University of Akron School of Law as well, and currently practices in Wheeling, WV.