Ninth District Court of Appeals - 100 Years
The Ninth District Court of Appeals marks the 100th anniversary of its creation and first opinion in 2021.
Courts of appeals have been around since the Ohio Constitution was adopted in 1851. At that time, the five district courts included one Ohio Supreme Court justice and the common pleas judges within the jurisdiction of the district. About 30 years later, constitutional amendments replaced the district courts with circuit courts, with circuit court judges elected to serve on each circuit. The General Assembly enacted legislation to establish seven circuits with three judges on each.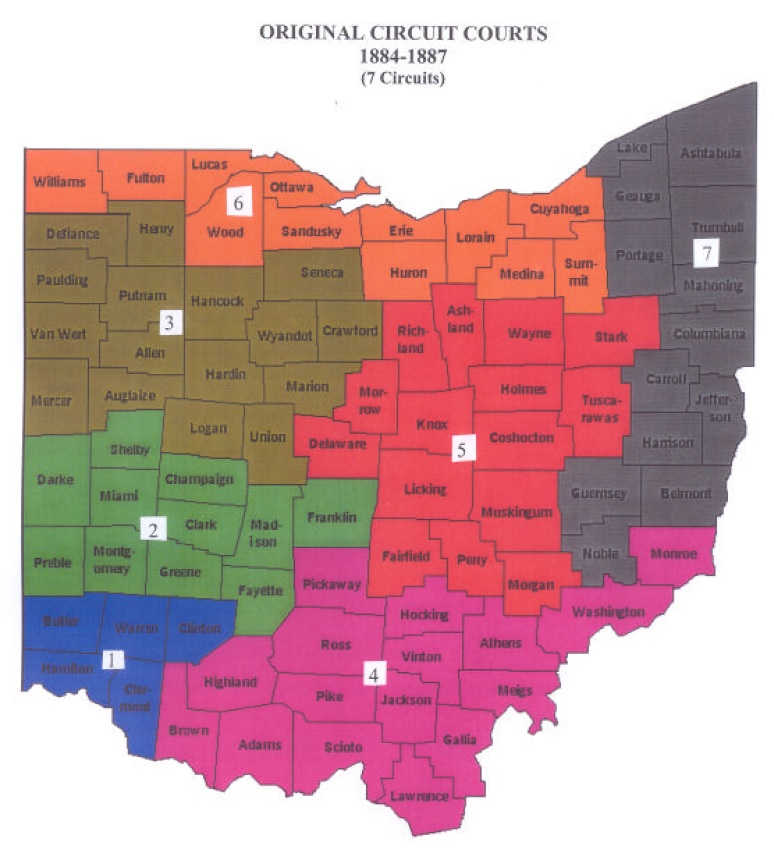 The boundaries of the circuits were changed after just a few years, as shown in the following map.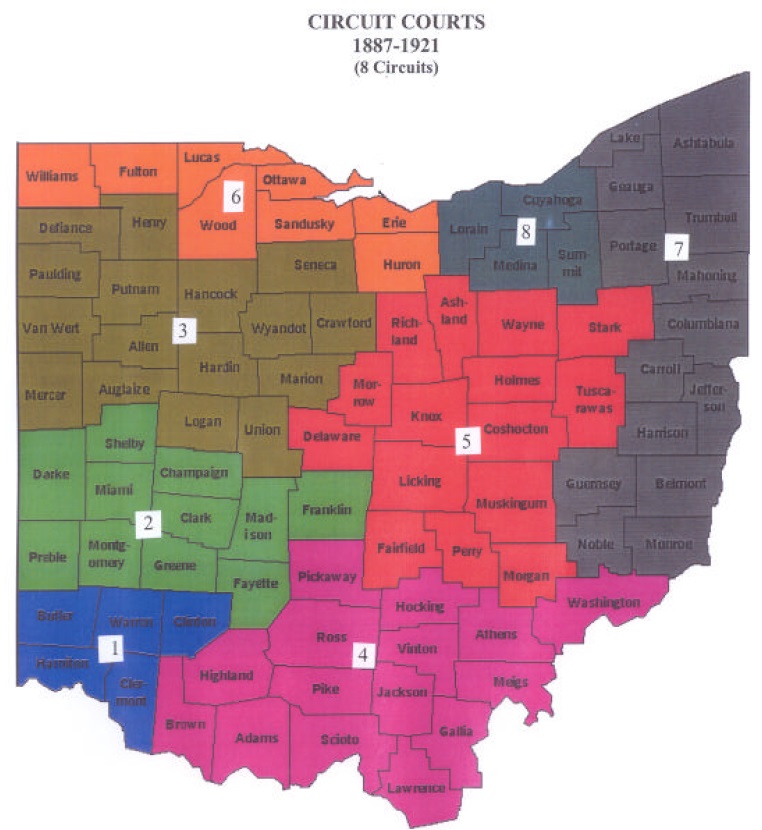 Later amendments to the Ohio Constitution changed the circuit name to courts of appeal. The General Assembly divided the state into appellate districts separated along county lines.
In 1921, the General Assembly adopted legislation to designate Cuyahoga County as the Eighth District.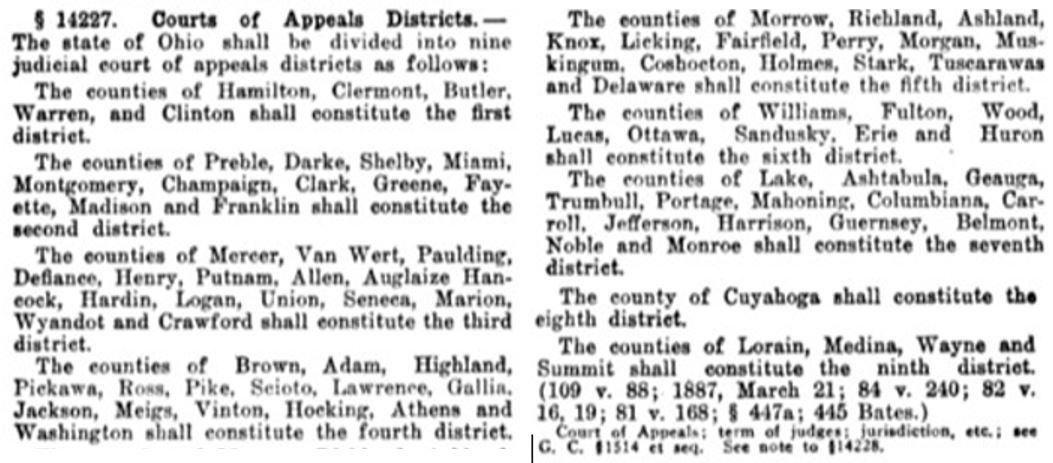 That legislation also created a new Ninth District consisting of Lorain, Medina, and Summit Counties, from the former Eighth District, and Wayne County, from the Fifth District.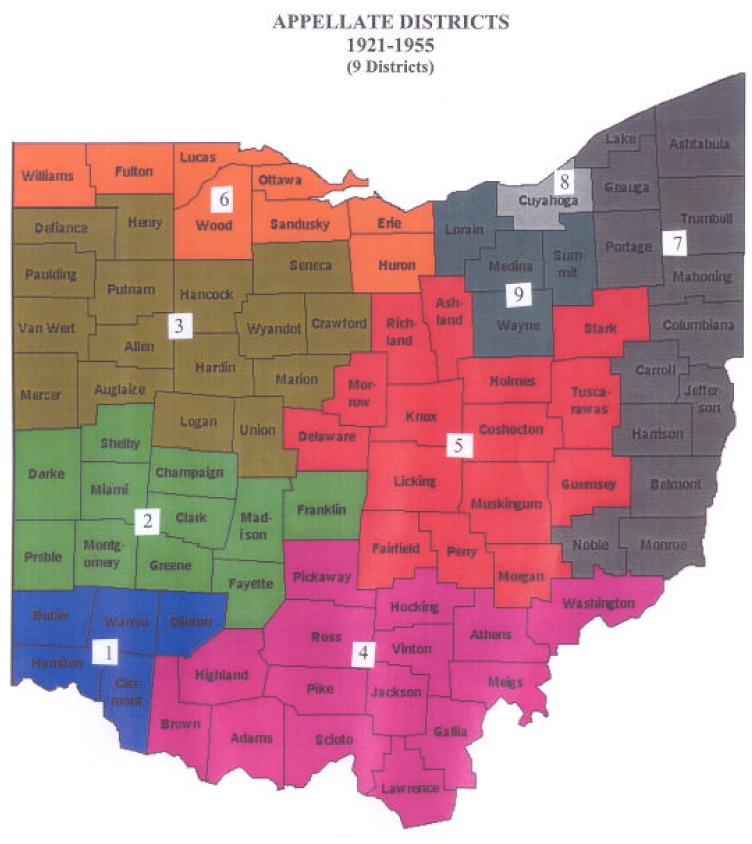 Although there have been other changes since then, including the creation of the Tenth, Eleventh, and Twelfth Districts, the Ninth Districtís geographic composition has not changed in the 100 years since it was created. Other than moving to new locations, the only significant change has been the addition of two judges in the 1980s, bringing the Ninth District to its current five judges.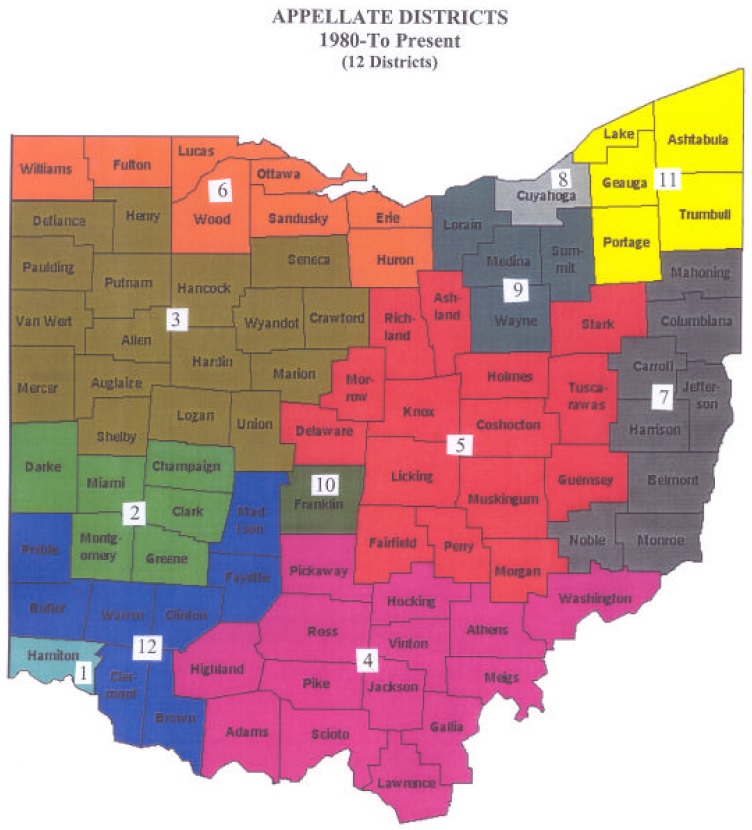 If you would like to learn more about the history of Ohioís appellate courts, the 2001 Appellate District Study Committee Final Report, is an excellent resource (and is the source of some of the information and the maps above).