The Honorable Jennifer L. Hensal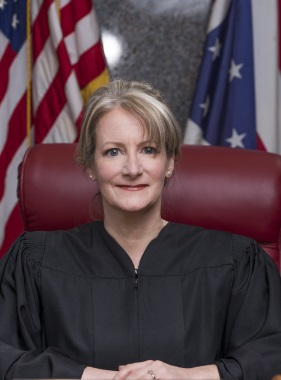 Judge Jennifer Hensal graduated from the University of Akron in 1989 and received her law degree from the University of Toledo in 1993. After graduation, she entered private practice.
Judge Hensal served as the Assistant Director of Law in the City of Wadsworth, as an assistant prosecutor in the City of Medina and City of Wadsworth, and represented other municipalities including the Villages of Seville and Lodi in Medina County and the City of Medina, Ohio. While she was in the private practice of law for nearly twenty years before taking the bench, Judge Hensal counseled corporate, public, and individual clients in state and federal litigation both in and out of the State of Ohio.
Judge Hensal was elected to the Ninth District Court of Appeals in 2012 and began her term in February 2013. She was reelected in 2018, starting her second term in February 2019.
Judge Hensal has served as a visiting judge with the Ohio Supreme Court three times. Her first assignment occurred on September 9, 2014. She also sat with the Supreme Court on July 9, 2019 and March 31, 2021.
Judge Hensal sitting with the Ohio Supreme Court in 2019.
She is an Ohio State Bar Foundation Life Fellow and an Akron Bar Foundation member. Judge Hensal is a member of the Akron, Lorain County, Medina County, Wayne County, and Ohio State Bar Associations.
Click here for a high-resolution photo suitable for printing.